Plato 170 Micro-Shear Flush Cutter, Precision Electronic Diagonal Cutting Pliers, Flush Cut Nippers for Wire, Arts & Crafts, Models, Wire
$12.99
170 Flush Cut Nippers – Diagonal cutting pliers can be used applications such as wire harness assembly, jewelry making, data networks, electronic devices, personal hobbies and DIY handicrafts.

Sharp Diagonal Blade – These leave a nice clean cut with minimum force. Suitable on stranded or solid copper, string, plastics, zip ties, beading wire, flat cable, rubber and other non-steel materials.

Comfortable Grip – This small ergonomic flush cutter fits perfectly into any hand, large or small, while still providing the right leverage for an easy cut.

Edge Cut Smooth – Cut zip-ties are sharp and dangerous unless they are cut smooth and flush to the zip-tie head. The diagonal blade on our flush cutters makes this measure of safety easy and quick.

Convenient & Effortless – This thin design makes it ideal for cutting in small or tight spaces. Note, do not use on steel products, it may damage the cut of the wire cutter.
In stock
Description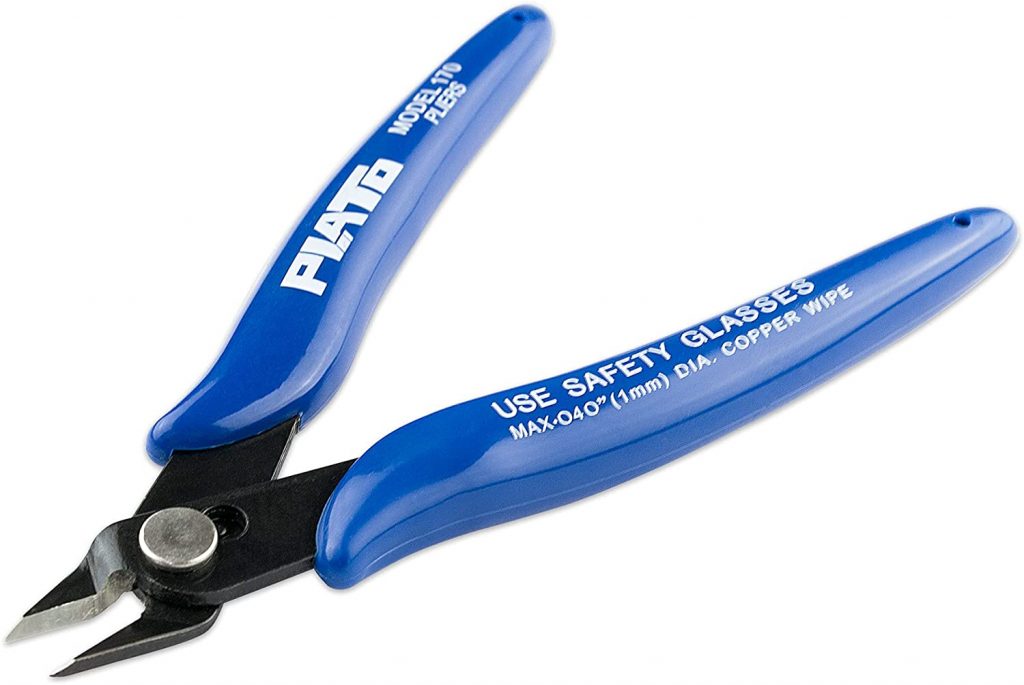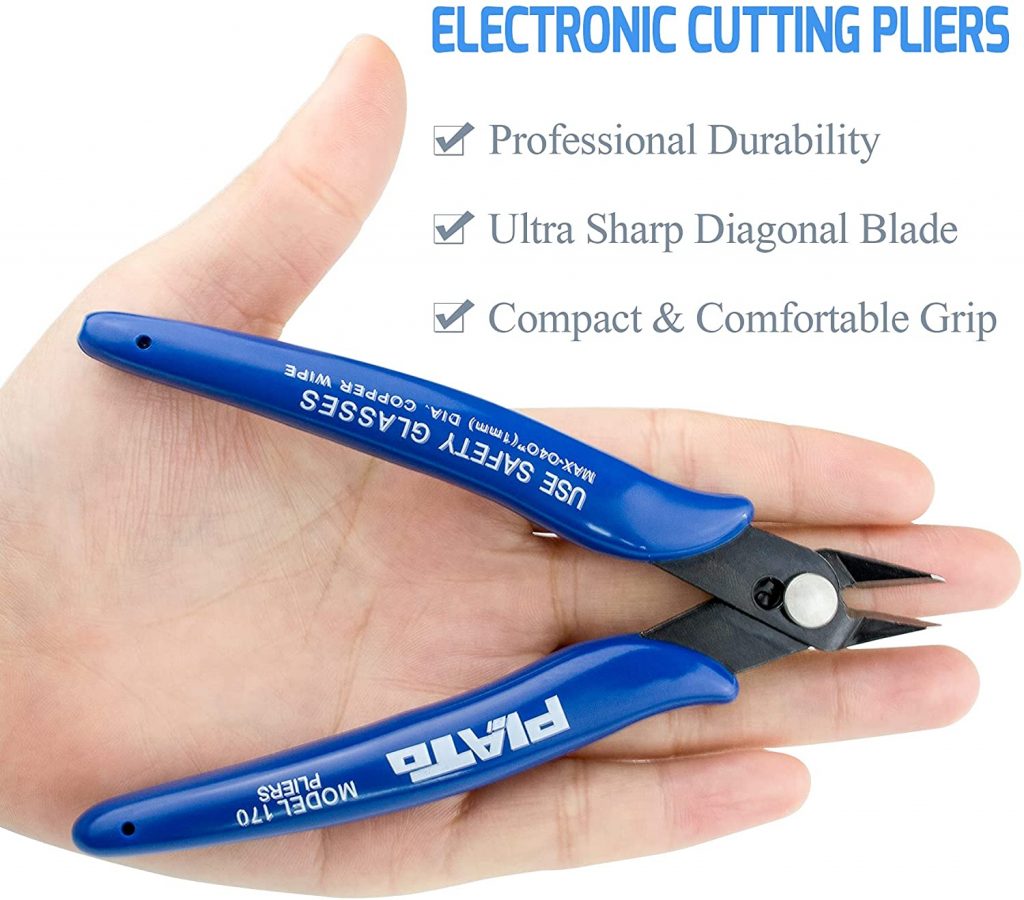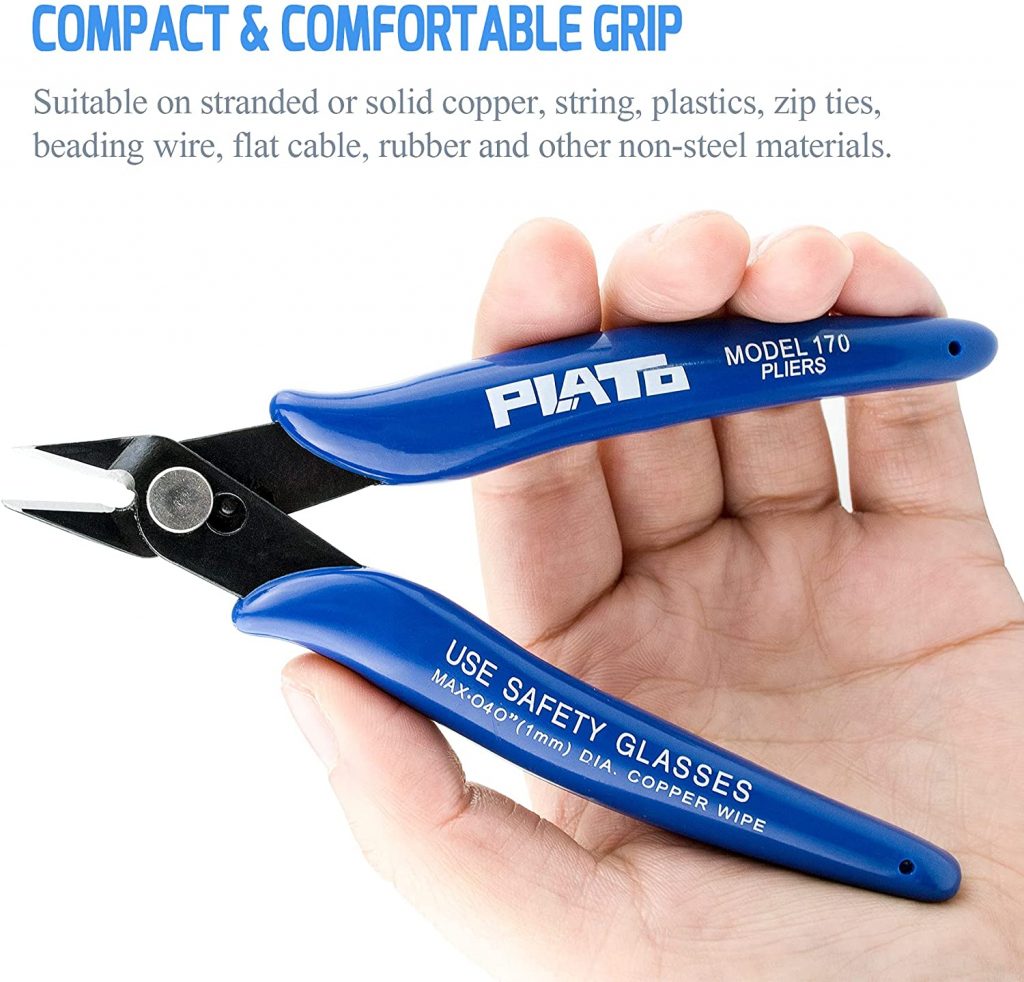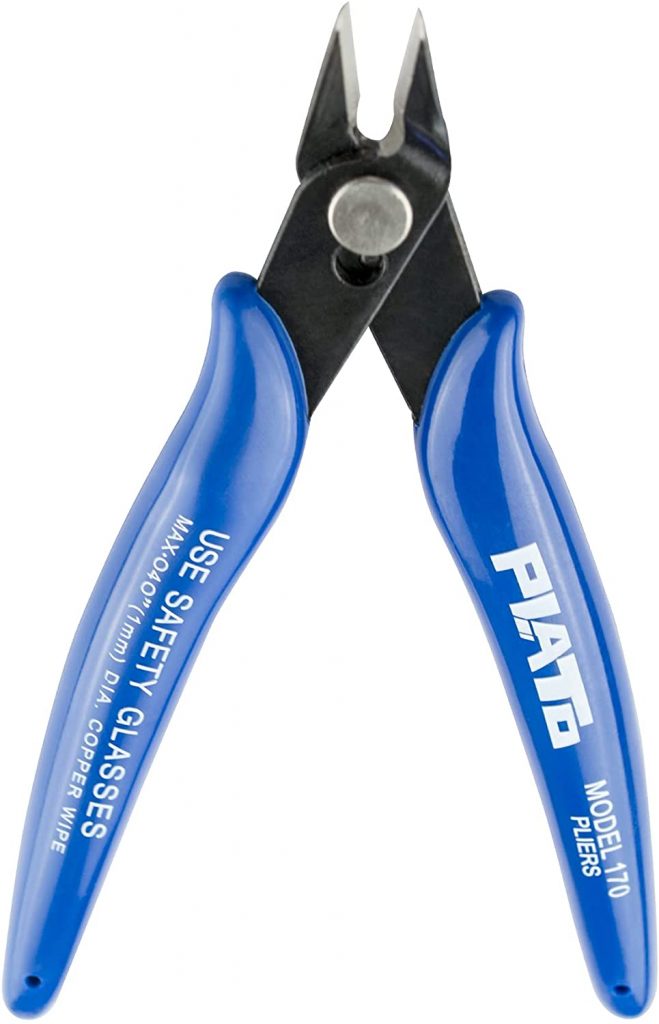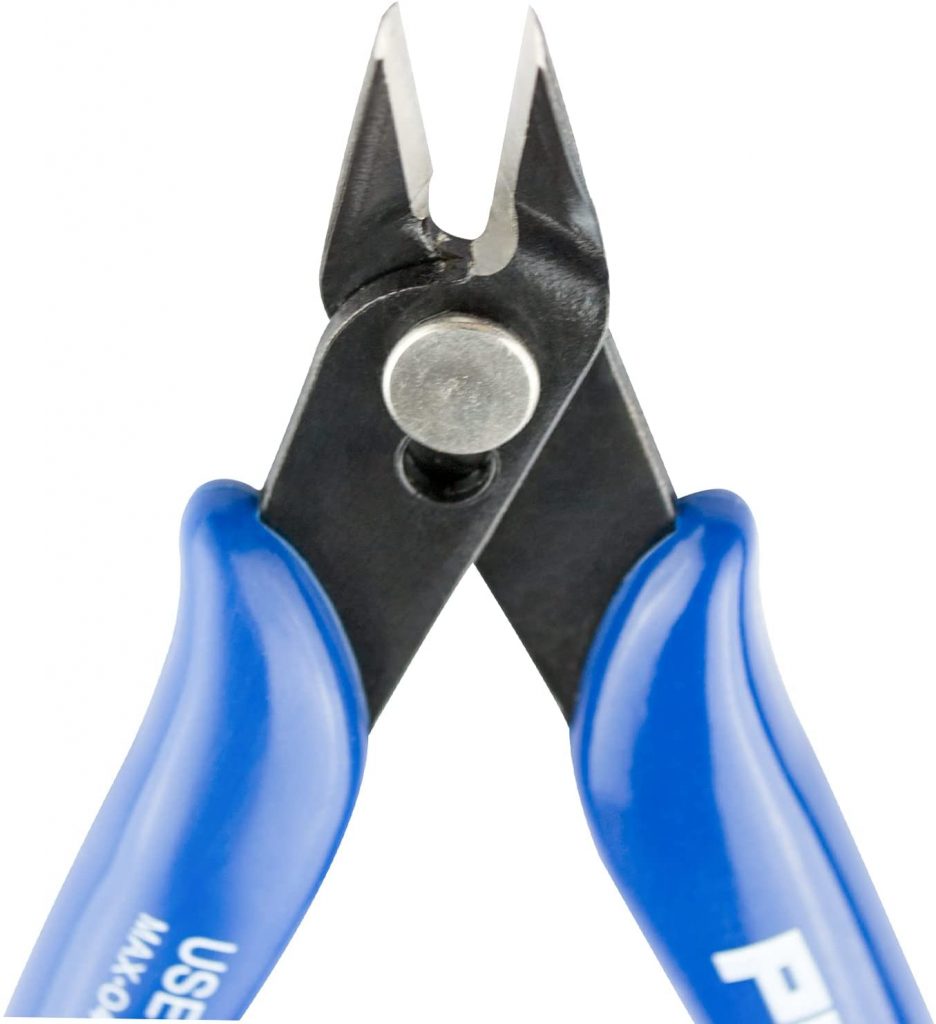 Additional information
| | |
| --- | --- |
| Weight | 2.1 oz |
| Dimensions | 5.5 × 2 × .5 in |